About KSA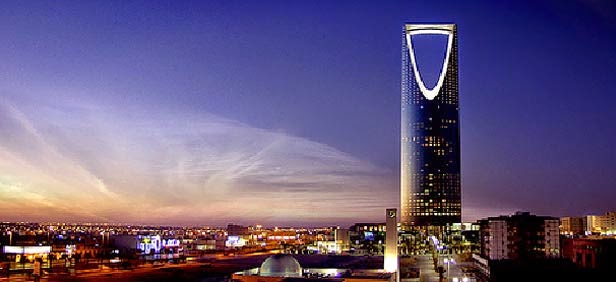 Photo source: traveltoworldblogspot.ae
Saudi Arabia, officially the Kingdom of Saudi Arabia is a sovereign Arab state in Western Asia consisting of the Bulk of Arabian Peninsula. With a land area of approximately 2,150,000km2 (830,000 sq mi), Saudi Arabia is geographically the fifth largest state in Asia and the Second largest state in the Arab World.
Saudi Arabia is bordered by Jordan and Iraq to the north, Kuwait to the northeast, Qatar, Bahrain and the United Arab Emirates to the east, Oman to the southeast and Yemen to the south. It is separated from Israel and Egypt by the Gulf of Aqaba. It is the only nation with both a Red Sea coast and a Persian Gulf coast and most of its terrain consists of arid desert and mountains. Saudi Arabia is sometimes called "The Land of the Two Holy Mosques" in reference to Al-Masjid al-Haram (in Mecca) and Al-Masjid an-Nabawi (in Medina), the two holiest places in Islam. The state has a total population of 33.8 million and the state's official language is Arabic.
Petroleum was discovered on March 3, 1938 and followed up by several other finds in the Eastern Province. Saudi Arabia has since become the world's largest oil producer and exporter, controlling the world's second largest oil reserves and the sixth largest gas reserves. The kingdom is categorized as a World Bank high income economy with a high Humanitarian Development Index and is the only Arab country to be part of the G-20 major economies.
The Saudi Arabian government launched in 2016 a broad and ambitious socio-economic reform plan known as Vision 2030. The program is aimed at diversifying the economy, creating private sector jobs for a growing population, and placing government finances on a sounder footing.
Trade is significant for Saudi Arabia's economy; the combined value of exports and imports equals 61 percent of GDP. The average applied tariff rate is 3.4 percent. Non-tariff barriers impede trade. Government openness to foreign investment is below average. The financial sector has undergone gradual transformation, and some restrictions on foreign investment in financial services have been eased.

Saudi Arabia's Trade Balance recorded a surplus of 93.1 USD billion in Dec. 2017, compared with a surplus of 43.4 USD billion in the previous year. In the latest reports, Saudi Arabia's Total Exports reached 221.0 USD billion in Dec. 2017, an increase of 20.4% year on year.
References:

https://en.wikipedia.org/wiki/Saudi_Arabia
https://www.export.gov/article?id=Saudi-Arabia-Market-Overview
https://www.ceicdata.com/en/indicator/saudi-arabia/trade-balance